LanceTemperature Sensors
Wired Linked
Unit 11A
Farthing Road, Ipswich,
Suffolk IP1 5AP
Tel :- 01473 743700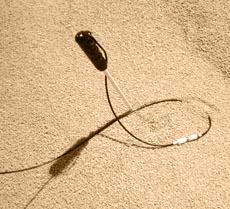 GRAIN TEMP PROBES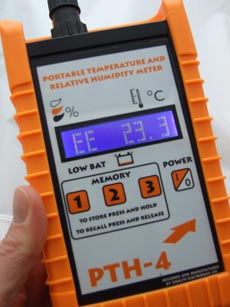 HANDHELD READOUT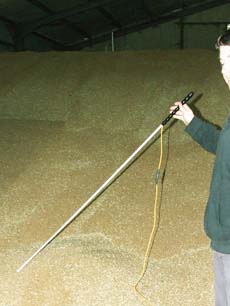 STORE SAMPLING TEMP
Lance Temperature probes - length 2 metres




These reliable sensors are designed to measure temperature in cereals up to 2 metres from the surface of the crop. Manufactured from fibreglass resin these lances are extremely strong and can withstand the rugged conditions is a typical bulk store. The plastic handle provides a secure method of inserting the probe into the crop.

These sensors allow for accurate temperature measurements at known depths. Sensors are fully dust and waterproof with an accuracy of 0.2c over the working temperature range of -10c to 75c. The actual sensor is based on thermistor technology and provides a repeatable and a fully interchangeable system.

Various lead lengths are available from 1m to 75m lengths. Electrical connections is made via a jack plug. Typical applications include Grain store and Mushroom bed probes. Outside diameter of the probe is 12mm.

These probes can be read from either a handheld unit PTH-4, controller or the computer.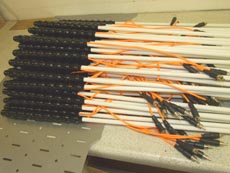 QTY WIRED LANCES